Custom and Trade Sales Tel: 01949 844441
Robe Traders have a vast wealth of experience in production of towels and towelling products including Bathrobes, Slippers, etc. Whatever your requirements from small gym towels with corporate logo to jumbo beach towels with full colour print, give us a call and we will guide you through your endless possibilities.
CUSTOM EMBROIDERY
Robe Traders can customise your Towels or Bathrobes with your logo or name in fine colourfast embroidery silks - An infinite choice of colours are available to match your Corporate colours
Minimums are low and quality high so please call us to discuss your requirements and we will be happy to advise you on the endless possibilities available to you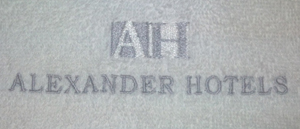 TOWELS DEEP PILE LUXURY TOWELS
Our standard ranges of stock towelling are in a deep pile heavyweight. From 580gsm to 650gsm, they are some of the most luxurious towels available combining a softness of touch with a long lasting strength.
Our Royal Spa range in a 580gsm is available in pure White and rich Navy and, with a classic border design, it presents a superb quality image. For even more unashamed luxury our Country House 650gsm range offers a vast array of colours in a superbly soft combed cotton.
Stock sizes:
Face Cloth/Flannel 30 x 30 cms
Guest Towel 30 x 50 cms
Gym Towel 30 x 90 cms / 30 x 100 cms
Hand Towel 50 x 90 cms
Bath Towel 70 x 140 cms / 70 x 135 cms
Bath Sheet 90 x 170 cms / 100 x 150 cms
Custom sizes available for any purpose. We regularly produce other sizes for Health Spas, Gyms, etc. Please ask for details.
Tel: 01949 844441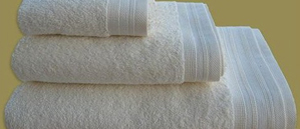 BATHROBES - THE DEFINITIVE COLLECTION
From a 220gsm Waffle Kimono in pure soft cotton to a Luxury Heavyweight Shawl Collar Terry Towelling Bathrobe in a hefty 650gsm, Robe Traders can supply small quantities from Stock for immediate delivery. We can also supply your custom tailored requirements, whether it be a lightweight kimono or the worlds most luxurious heavyweight shawl collar or hooded robe - Robes can be produced in any weight, style, size and colour if you allow a little longer!
Robe Traders will give the same care and attention to every order, no matter how small and our unwavering attention to detail comes free of charge!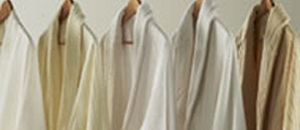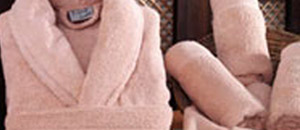 Please contact us if you have bespoke Bathrobe requirements that you would like to discuss call 01949 844441.
CUSTOM PRINTED TOWELS
With deep dye fibre reactive printing techniques, we have a wealth of experience in producing the finest soft sheared towelling to capture the mood of your promotion. Our dedication to detail and our commitment to deep dye techniques will guarantee a vibrant and long lasting image that will allow years and years of use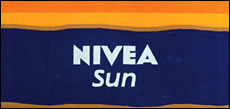 Please contact us if you have bespoke Printed Towel requirements that you would like to discuss.
WOVEN TOWELS AND JACQUARD WOVEN BORDERS
Jacquard Woven Towels offer great scope for design effects over the entire towel surface. As an option, a velour finish increases the definition and gives that extra soft luxury feel.
br>
Unlike many suppliers, we will manufacture short runs with minimums as few as 500 pcs if required on larger sizes
A wide range of weights and sizes allows you to choose the exact price and specification you require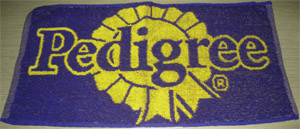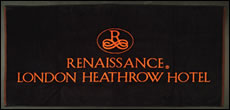 Please contact us if you have bespoke Jacquard Woven Towel requirements that you would like to discuss.
Tel: 01949 844441
Please note that minimum quantities apply to custom Woven & Printed towels and lead times are generally 6-8 weeks. Origination charges and carriage charges apply and all prices will be quoted ex-VAT

Our in-house embroidery service for custom orders is normally around 3 weeks for delivery

Please call 01949 844441

Email: